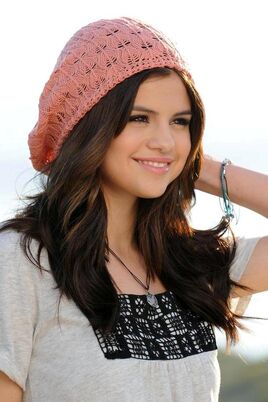 Patricia Montoya "Pat" Williams
is one of the three main protagonists and a mathleet. She's a girlfriend of John.
Pat

Name

Patricia Montoya "Pat" Williams

Age

16-18

Gender

Female

Status

Illegal

Boyfriend

John

Daughter

Sophia

Occupation

Physicist

First Appearance

Back to School

Portrayed by

Selena Gomez
She was born illegally to her mother and has no ciblings. Her mother and step-father always argue, so John is very important to her.
Pat is the main protagonist in the Bulb Problem and the Hotel Problem and a solver of the Pill Problem. She's the main protagonist and solver of the Job Questions.
Relationships
Edit
She doesn't get well with her mother and likes spending time with John talking about math. She's the best friend of Liz, John, Anne and Cat.
Ad blocker interference detected!
Wikia is a free-to-use site that makes money from advertising. We have a modified experience for viewers using ad blockers

Wikia is not accessible if you've made further modifications. Remove the custom ad blocker rule(s) and the page will load as expected.